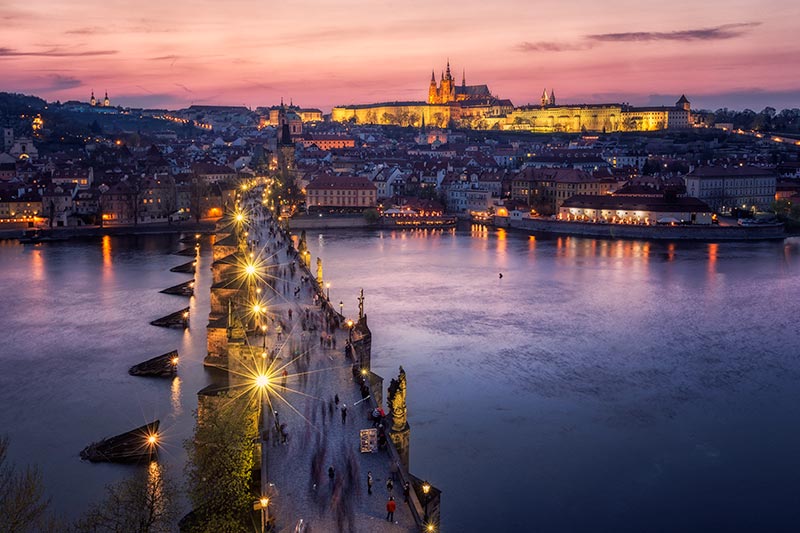 Prague Photo Tours In Brief
Prague Photo Tours are for everyone who wants to bring home the best possible pictures from Prague. During each photo shoot (3,5 hours) you will discover with local pro photographer Martin Bisof the most impressive spots for photography in Prague.
Don't waste your time searching for the best locations or when is the right time to shoot there. Leave it to us! Martin can also give you additional tips where to photograph in the rest of your stay, lead you on a photo tour to Český Krumlov, Bohemian Switzerland, South Moravia or teach you unique editing techniques on private image post-processing lesson.
Why Choose My Tour?
I want you to get the most stunning pictures from your Prague visit whether you are a beginner, keen amateur or professional photographer. You will have the opportunity to shoot with photographer who has years of experience with commercial shooting and capturing various landscapes and scenes around the world. We strongly emphasise on individual approach so the covered topics always fit to clients needs and skills.
From
Creative Composition, using lines and angles
Full control of Camera Settings (ISO, aperture, shutter speed, exposure metering, white balance)
Understanding Benefits of Filters
To
Long Exposures
Street Photo
Light Trails or Time-Lapses
Prague Photo Tours are designed as a workshop so you will come home not only with great pictures but you will improve your creative skills and learn new techniques. Moreover you can be in a group of people who share the passion for photography which will inspire and motivate you for your future plans.
Image Post-Processing Extension
Have you ever wondered how some works of photography stand well apart from the rest? My clients on photography tours in New Zealand often asked me how do I edit pictures and what exact procedures I do to make images stand out. The fact is that the image processing is nowadays maybe more than 50% of the picture success.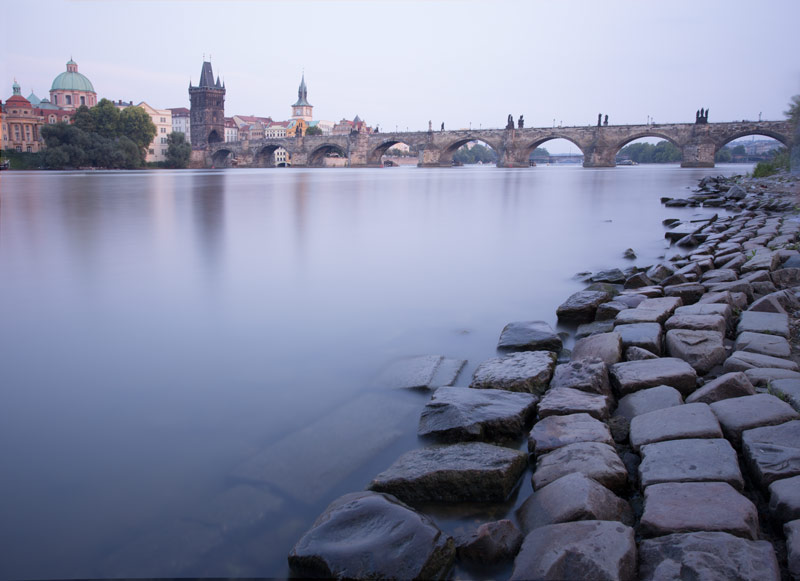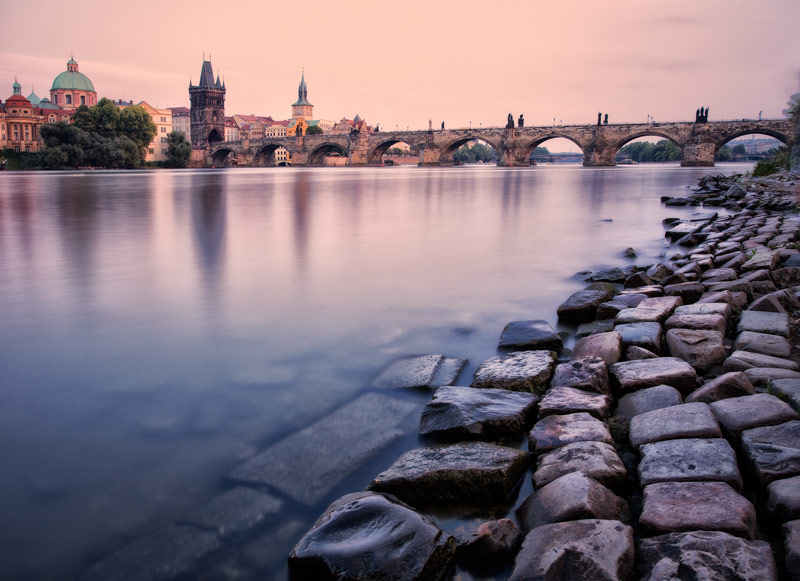 This two hours private workshop will help you bring out the best from your photographs, after you have transferred them from your camera. The workshop can be done right after the tour or on the following day. We usually use my laptop with Adobe Photoshop + several other powerful tools. We will definitely focus also on your pictures from the photo tour so that the you can try the tools, achieve new editing skills and see the difference between the original image and the post-processed image.
Pictures from Prague Photo Tours
Off the beaten track and hidden gems?
After so many years I have been living in Prague I know almost each corner of this city. If you are interested in some specific topic (black & white photography, hidden gems and ancient streets etc.) we can discuss your requirements and prepare together a special tour which meets all your expectations.
Portrait session in Prague?
Yes, this is also possible! If you are a couple, group or a single person who would like to bring home nice memories, our portrait session is the right choice. We will be shooting at the most photogenic places in Prague. For booking and more info please visit my Prague Portrait Session page.
Martin Bisof is Prague based professional photographer and adventurer who has years of experience with commercial shooting, guiding photo tours and teaching digital post-processing techniques. Martin has travelled to more than 35 countries around the globe explored from the depth Amazon rain forest to the high peaks of the Himalayas. His award-winning pictures have appeared in various publications and websites and some of them were promoted also by National Geographic Yourshot.
Now he leads the project Inscape Photo Tours – Photography workshops all around the world which was always his greatest dream. You can check Martin's portfolio or read his story about "How he quit his carrier as a software engineer and became professional photographer" in Interview for Bokeh Magazine USA.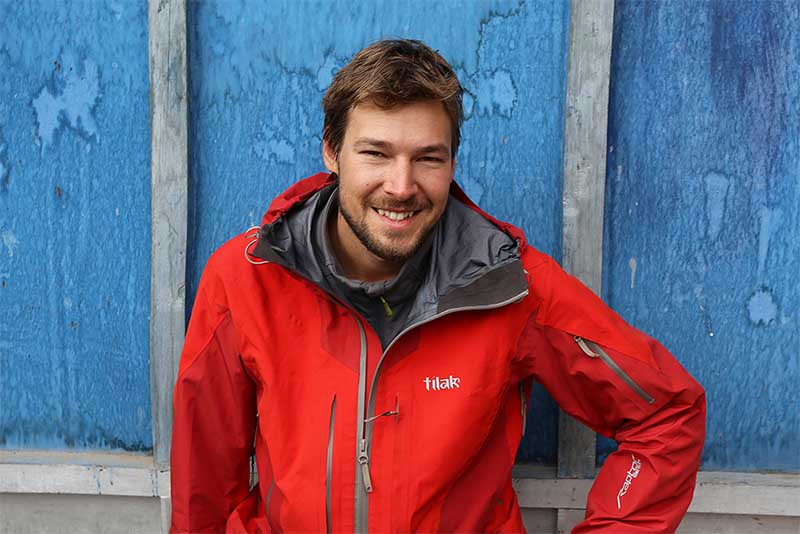 Pricing
Available Prague Photo Tours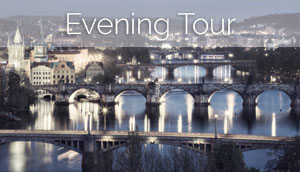 Price per photographer:
120 EUR or 140 USD or 3100 CZK
Tour Length: 3,5 hours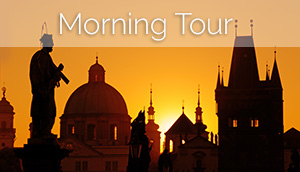 Price per photographer:
120 EUR or 140 USD or 3100 CZK
Tour Length: 3,5 hours
10% Discount
Price per photographer:
215 EUR or 250USD or 5600 CZK
Tour Length: 3,5 + 3,5 hours
No deposit to reserve your spot needed. You just pay after the tour.
Booking
Reserve your spot now!
I recommend to schedule your Prague Photo Tour for the first days of your visit so that I can give you additional tips where you can photograph in the rest of your stay. Please complete following form and I'll contact you with details as soon as possible.
Does your non-photography family member or friend want to join us? No problem, they can accompany us for free.
I understand that sometimes you have to travel light. Tripod or filters can be very useful on this photo tour but if you don't have all the equipment with you it's no problem to use my pro gear. At least it's opportunity to compare the equipment and talk about it's benefits;)
"Aw
esome Photography Tour"
"I have booked the evening tour with Martin including a 2 hour post processing workshop after. Martin is a very friendly guy and it was pleasure talking with him between the time not taking pictures and walking to an another location about traveling and photography. Martin also took my to many fancy photo locations to take awesomes photos from Prague and also gave me a lot of tips how to compose my pictures better or how he would take the picture. I'm very happy and satisfied with my pictures I took in Prague with him. After the photography tour Martin showed me how he is post processing his pictures which also was very helpful for me to see how his workflow is and how he is giving his pictures a special touch. I enjoyd my tour with Martin very much and can highly recommend him to everyone who is interested in photography and taking awesome pictures from Prague."
Juergen W., Germany
References
What our clients say?
"Excellent and highly enjoyable experience"
I went on a sunrise tour with Martin. It was only myself and one other on the tour. Martin was very friendly and helpful and took us to a variety of locations. He showed me which settings to use on my camera and I especially appreciated his advice on composition. He looked at my shots immediately and gave me tips. Martin even sent me a photo of myself post tour. I highly recommend this tour, it was one my highlights of a 3 week Europe trip!
"

Wonderful Photo Walk!

"
I had the great pleasure of working with Martin Bišof during our recent family vacation in Prague. We had a terrific evening, and I came home with some spectacular images that I just wouldn't have been able to get on my own.
Martin was a delight to work with! Friendly, attentive and focused on ensuring that I got just the right image. My camera club back home is amazed at some of the images I was able to capture.
If your journeys take you to Prague, I would highly recommend that you make time for this Prague photo tour. Why not come back with some spectacular images to remember your trip?
"

Well worth doing

"
I booked an evening tour, on my own as my husband isn't into photography. Martin was friendly and helpful, and insisted on carrying my tripod for the whole evening which I greatly appreciated as the whole thing is on foot and involves quite a lot of walking. We got to some excellent and varied locations, and had less obvious subjects pointed out. Both of us on the tour had done quite a bit of photography before, but we both benefited from Martin's help and suggestions. We did some neutral density filter work, and long exposures. I was particularly impressed, having booked, to get an e-mail asking what equipment I was bringing, did I have any special aims, and did I have a flickr account or similar so he could have a look and perhaps make suggestions on how to improve. That typified the very genuine interest in helping the client with their photographic technique. If we go to Prague again, and I expect we will, I would definitely book the dawn tour.
Elizabeth P., United Kingdom
"

Helped me get the most out of a beautiful city

"
Due to a schedule conflict Johnny wasn't in Prague during our visit. However, he kindly arranged for Martin to take me on the photo walk. Both Johnny and Martin were very helpful in preparing for the trip. They took care to check what equipment I was planning to bring and to recommend various elements of the walk depending on my particular interests. Martin was an excellent guide, offering advice (and even loaning me a lens on a couple of occasions) and suggestions for optimal locations and settings. For me this was a special experience since I don't often get the opportunity to spend time with other photographers, and when I do there is sometimes an undercurrent of competition. Not so with Martin. He is a true pro and and a nice guy as well!
Best Photography Locations in Czech Republic?
Let me take you out of Prague
I believe you may spend more time in our small country because I can lead you also to different photogenic locations in Czechia. Let me prepare for you photography tour in Český Krumlov, Bohemian Switzerland, South Moravia or around Vltava River. Since we are fully licensed tour operator in Czech Republic we can arrange for you photography tour which fits perfectly into your itinerary including transportation and accommodation.
For more details please contact me at info@martinbisof.com.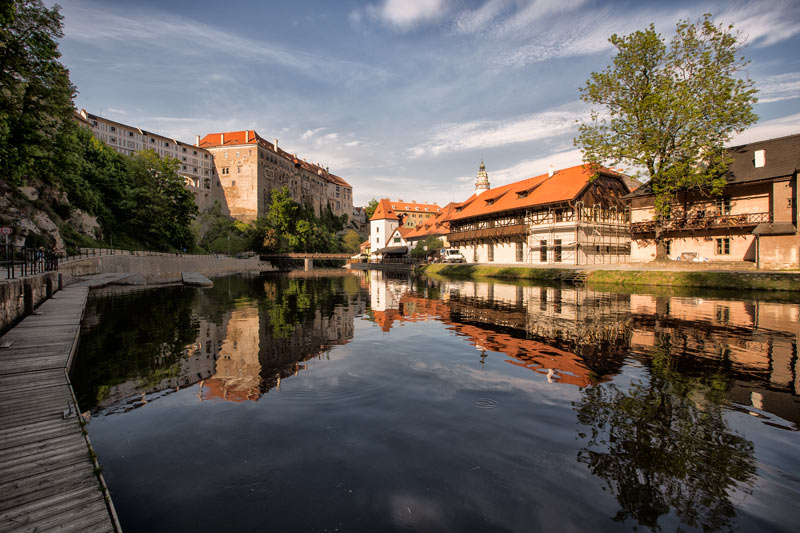 Our International Inscape Photo Tours
Join Martin for his Photo Workshops around the world!