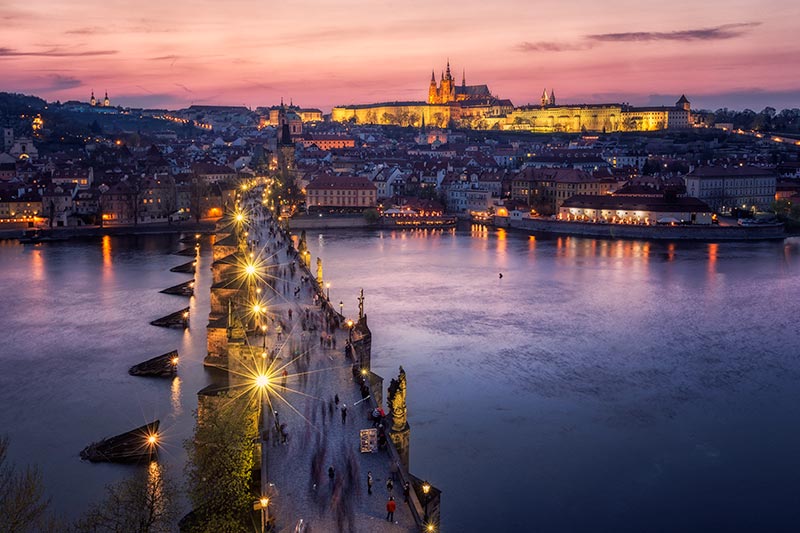 Prague Photo Tours In Brief
Prague Photo Tours are for everyone who wants to bring home the best possible pictures from Prague. During each photo shoot (3,5 hours) you will discover with local pro photographer Martin Bisof the most impressive spots for photography in Prague.
Don't waste your time searching for the best locations or when is the right time to shoot there. Leave it to us! Martin can also give you additional tips where to photograph in the rest of your stay, lead you on a photo tour to Český Krumlov, Bohemian Switzerland, South Moravia or teach you unique editing techniques on private image post-processing lesson.
Why Choose My Tour?
I want you to get the most stunning pictures from your Prague visit whether you are a beginner, keen amateur or professional photographer. You will have the opportunity to shoot with a photographer who has years of experience with guiding photography workshops and capturing various landscapes all around the world. I strongly emphasize on individual approach so the covered topics always fit clients needs and skills.
From
Creative Composition, using lines and angles
Full control of Camera Settings (ISO, aperture, shutter speed, exposure metering, white balance)
Understanding Benefits of Filters
To
Long Exposures
Street Photo
Light Trails or Time-Lapses
Prague Photo Tours are designed as a workshop so you will come home not only with great pictures but you will improve your creative skills and learn new techniques. Moreover, you can be in a group of people who share the passion for photography which will inspire and motivate you for your future plans.
Image Post-Processing Extension
Have you ever wondered how some works of photography stand well apart from the rest? My clients on photography tours and expeditions often ask me how do I edit pictures and what exact procedures I do to make images stand out. The fact is that image processing is nowadays maybe more than 50% of the picture success.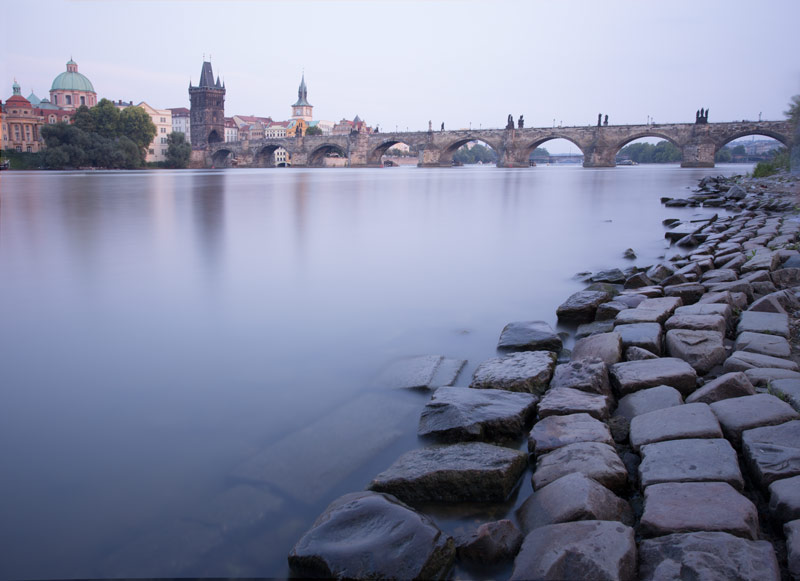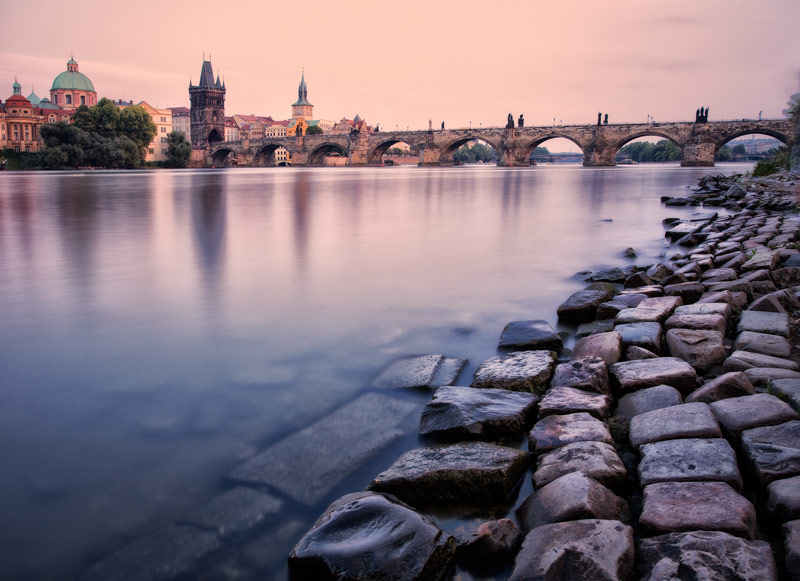 This two hours private workshop will help you bring out the best from your photographs, after you have transferred them from your camera. The workshop can be done right after the tour or on the following day. We usually use my laptop with Adobe Photoshop + several other powerful tools. We will definitely focus on your pictures from the photo tour so that you can try the tools, achieve new editing skills and see the difference between the original image and the post-processed image.
Pictures from Prague Photo Tours
Off the beaten track and hidden gems?
After so many years I have been living in Prague I know almost every corner of this city. If you are interested in some specific topic (black & white photography, hidden gems and ancient streets, etc.) we can discuss your requirements and prepare together a special tour which meets all your expectations.
Portrait session in Prague?
Yes, this is also possible! If you are a couple, group or a single person who would like to bring home nice memories, our portrait session is the right choice. We will be shooting at the most photogenic places in Prague. For booking and more info please visit my Prague Portrait Session page.
Martin Bisof is Prague based professional photographer and adventurer who has years of experience with commercial shooting, guiding photo tours and teaching digital post-processing techniques. Martin has travelled to more than 35 countries around the globe explored from the depth Amazon rain forest to the high peaks of the Himalayas. His award-winning pictures have appeared in various publications and websites and some of them were promoted also by National Geographic Yourshot.
Now he leads the project Inscape Photo Tours – Photography workshops all around the world which was always his greatest dream. You can check Martin's portfolio or read his story about "How he quit his carrier as a software engineer and became professional photographer" in Interview for Bokeh Magazine USA.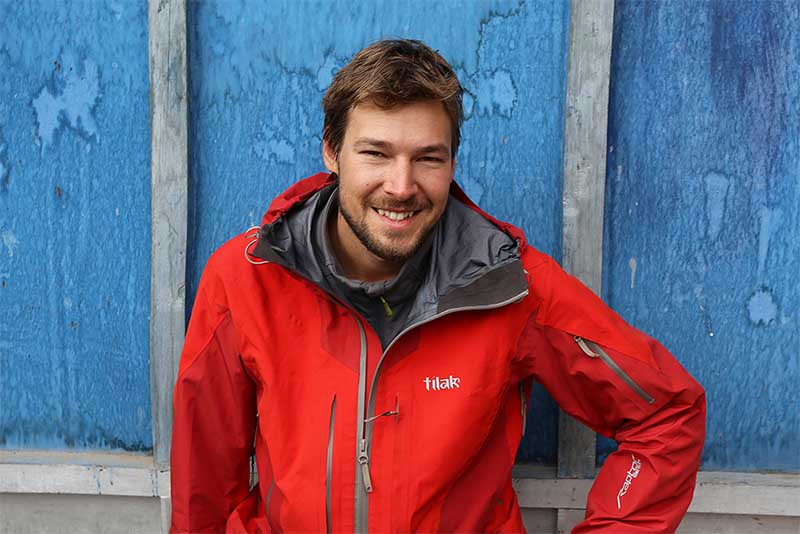 Pricing
Available Prague Photo Tours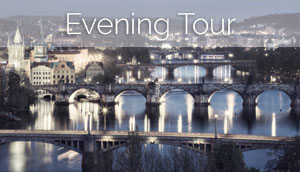 Price per photographer:
$170 USD
Tour Length ~ 3,5 hours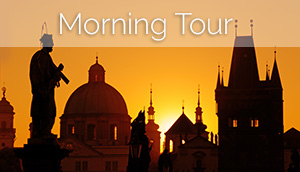 Price per photographer:
$170 USD
Tour Length ~ 3,5 hours
Price per photographer:
$330 USD
Tour Length ~ 7 hours
If you prefer one-to-one experience with me, you can book a private tour where I can fully focus on improving your skills and the tour can also be adjusted according to your wishes and needs ($50 USD supplement).
No deposit is needed. You just pay after the tour.
References
Join my Top-Rated Prague Photo Tours
I am very grateful that I could lead already more than 300 photo tours and photography workshops not only in Czechia but all around the world. Check all reviews on TripAdvisor >
Booking
Reserve your spot now!
I recommend to schedule your Prague Photo Tour for the first days of your visit so that I can give you additional tips where you can photograph in the rest of your stay. Please complete following form and I'll contact you with details as soon as possible.
Does your non-photography family member or friend want to join us? No problem, they can accompany us for free.
I understand that sometimes you have to travel light. Tripod or filters can be very useful on this photo tour but if you don't have all the equipment with you it's no problem to use my pro gear.
Best Photography Locations in Czech Republic?
Let me take you out of Prague
I would love to show you that it's not only Prague you should visit during your stay in the Czech Republic. Let me take you to other awesome locations the Czech Republic has to offer. Český Krumlov, Bohemian Switzerland or Moravian Tuscany. We are a fully licensed travel company organizing photography tours that fit perfectly into your itinerary including transportation and accommodation. Check also our unique Czechia Photo Tour which combines all the top photography spots in our country together with genuine cultural experience.
Our International Inscape Photo Tours
Join Martin for his Photo Workshops around the world!