"Silhouettes Of Trees" Contest Winner
About one year ago I found ViewBug – very fast growing website for professional and amateur photographers focusing on the competitions with very interesting prizes. Well I honestly attend photo contests very rarely and this free competition was just a try. Howewer I was more than surprised when I received email from ViewBug saying: You are the Silhouettes Of Trees Photo Contest Winner. Your photo was selected winner among 27173 submissions! I was very excited to have the winning picture among so many great shots! Check them here.
Patrick Marson Ong – The professional photographer and guest judge in this photo contest says:
"A perfect image for this theme! What a brilliant way to use the central composition. The presence of fog and use of high key here is near perfect. The silhouette of the lone willow tree and birds bring out the soul of this amazing image!"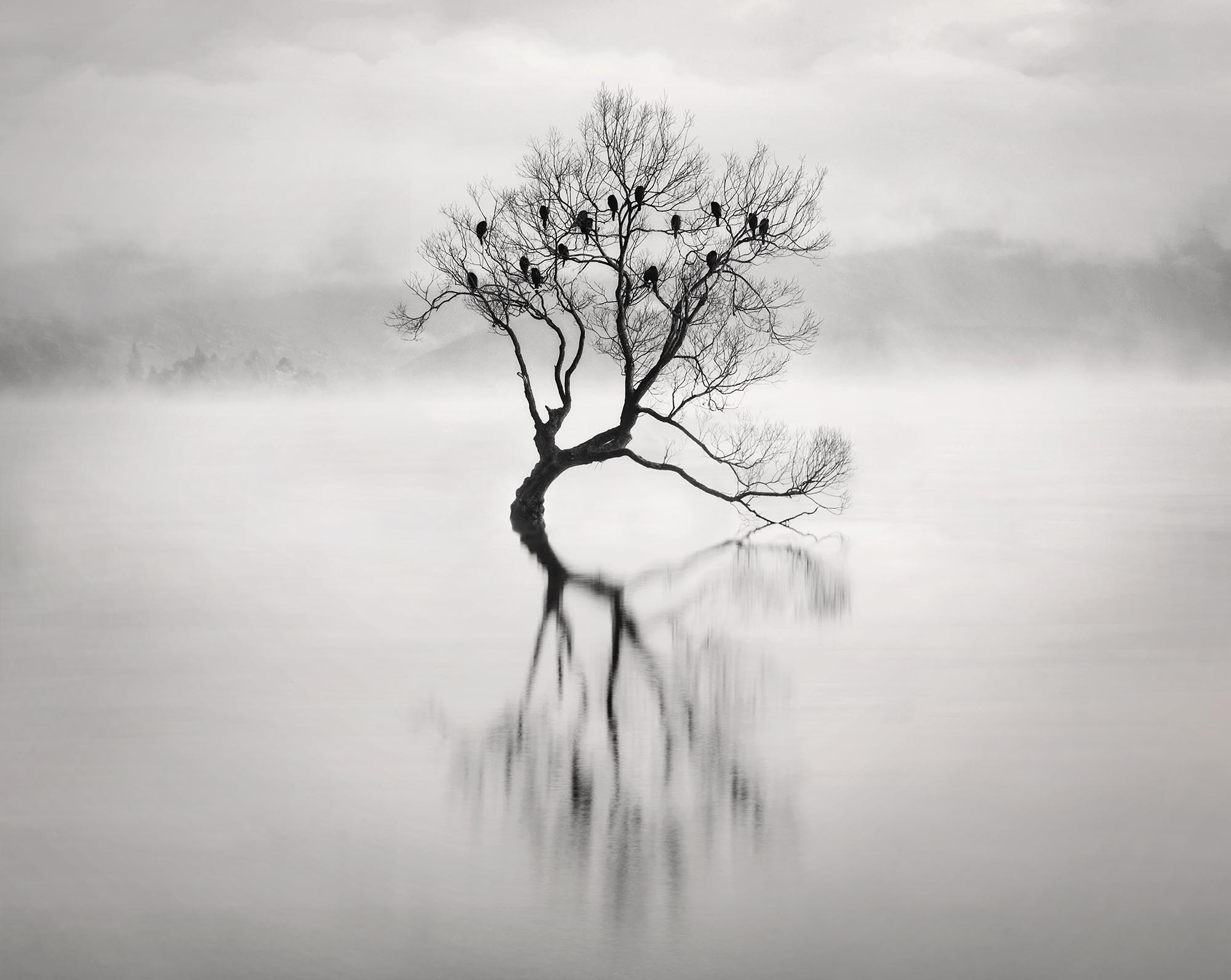 This is my "behind the scene" story: Before I arrived to Wanaka I had in my head a very pure idea of this scene. I saw everything covered in snow-white mist, just the tree silhouette is clearly visible with its reflection on the calm water surface. Great idea isn't it? I truly felt in love with this vision although I have not even seen this place in real.
When I finally arrived I realized that it could only be possible before the sunrise when the temperature is very low and the fog occurs above the water surface. Mountains in background should be also covered by flat white clouds. In addition the water level in lake must be ideal so that the tree contour perfectly continues to its reflection. Although I did not have ideal conditions during last two weeks, one morning was quite special…